Posted by Greg J. on Nov 30th 2021
English can be hard sometimes. With so many words that mean very similar things, it can be especially difficult to not use them interchangeably from time to time.
Let's be honest, at some point we've all been guilty of saying infamous when we meant famous, sympathy when we meant empathy, or sadistic when we meant masochistic. It happens.
What's harder to believe is that there exists such confusion in the weighing world, an industry that prides itself on precision and accuracy. But believe it you must, because even some of the biggest names in the industry—from Mettler Toledo to OHAUS—have interchangeably referred to their products as balances, scales, and even balance scales.
And as much as we hate to admit it, we too have fallen victim to this cardinal sin of word-swapping.
Fortunately, the best way to clear the air and nip this bad habit in the bud is to educate yourself on what sets these two weighing words apart. Because, yes, there is a difference between balances and scales.
BALANCE VS. SCALE – THE MAIN DIFFERENCE
The primary difference between these two weighing terms is that balances tend to be more mechanical in nature and strictly measure mass, whereas scales operate digitally and measure weight. In order to further elaborate on this distinction, we'll need to take a brief trip back to high school science class, so bear with us.
Balances Measure Mass
Balances are instruments that measure an object's mass, which is essentially how much matter that object contains. This number will never change, no matter where on Earth (or otherwise) that object may be. The standard unit of measure for mass is kilograms (kg).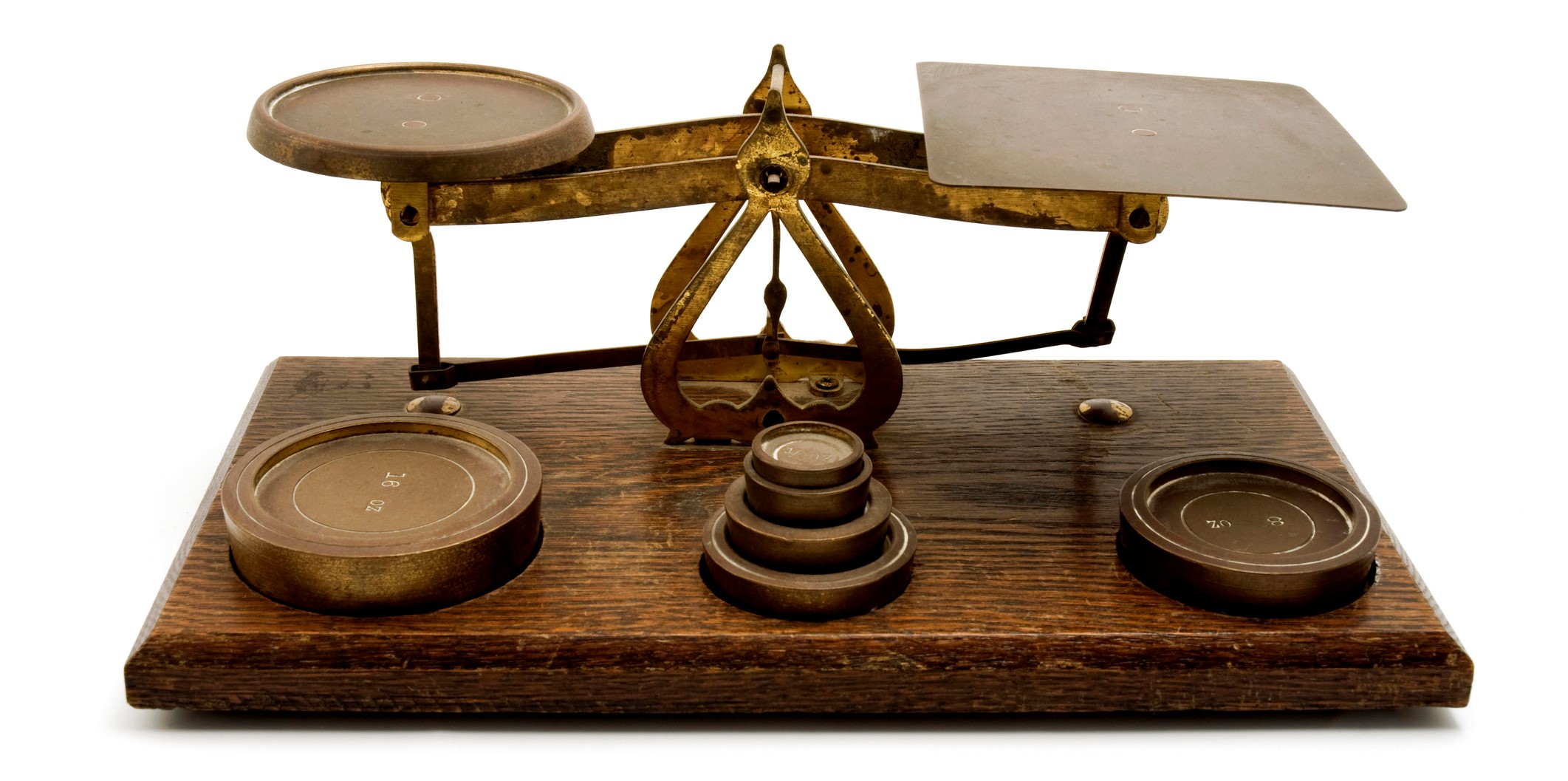 A TRADITIONAL EQUAL ARM (DOUBLE PAN) BALANCE