Posted by Greg J. on Jan 11th 2022
Are you one of the millions of Americans who made a resolution to lose weight this year? If so, you definitely can't do it alone. Not only do you need plenty of support and motivation from friends and family, but you need a reliable and easy-to-use scale to keep track of your progress every step of the way.
Sure, you could buy a cheap bathroom scale from Target or Amazon, but there's a good chance you'll end up with a product that lasts about as long as the average resolution (i.e. less than a month). If, on the other hand, you're looking for a bathroom scale that will work as hard as you do, you won't find any better than these five great options currently available at Scales Plus.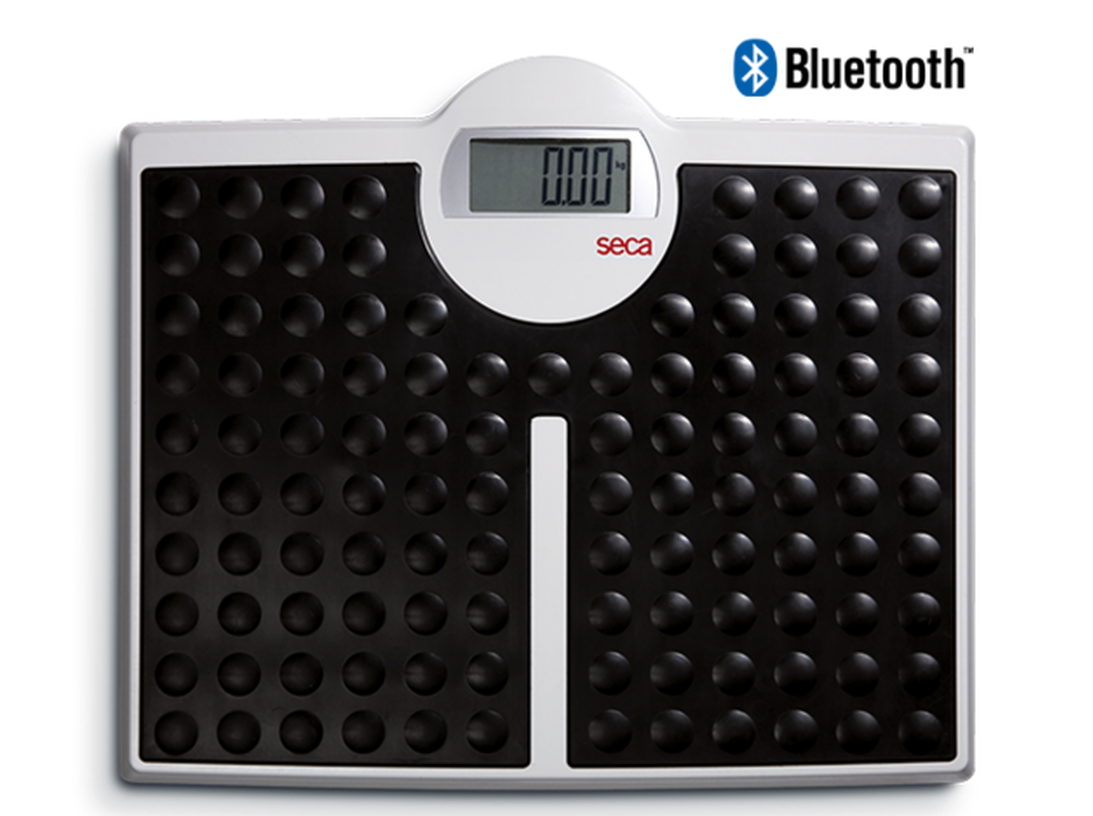 As one of the newer additions to the Scales Plus catalog, the SECA 813BT brings the quality you'd expect with its solid steel frame and extra-wide, non-slip rubber base for added safety. Weigh yourself at home or on the go with battery operation and a large LCD display for easy readability.
This scale is also Bluetooth compatible with Google Fit, Apple Health, and OKOK International, allowing you to effortlessly record and manage your body weight, body fat, muscle mass, body water, and more. Of course, you can always purchase the non-Bluetooth model if this kind of functionality is not your thing and you're looking to save a few bucks.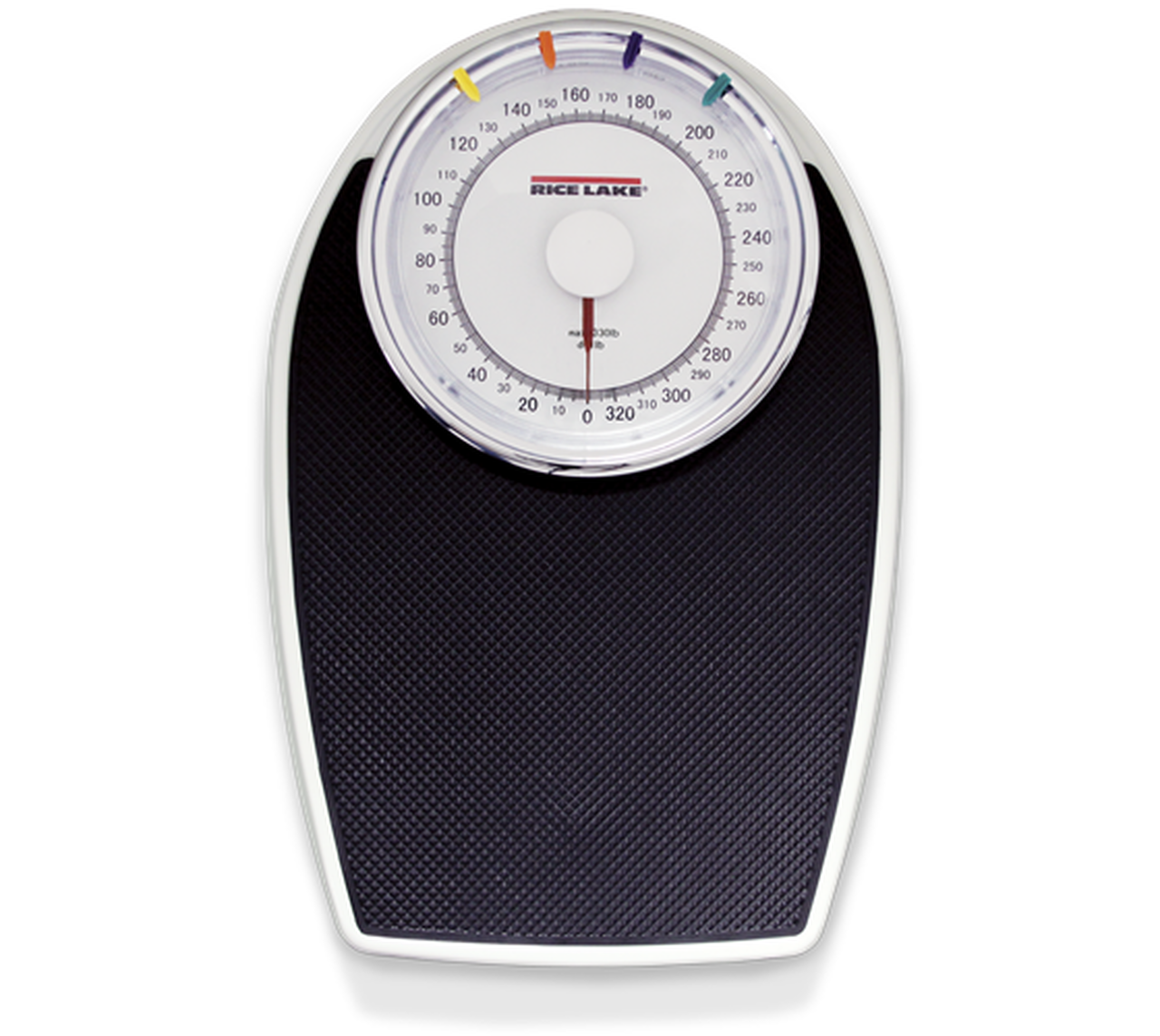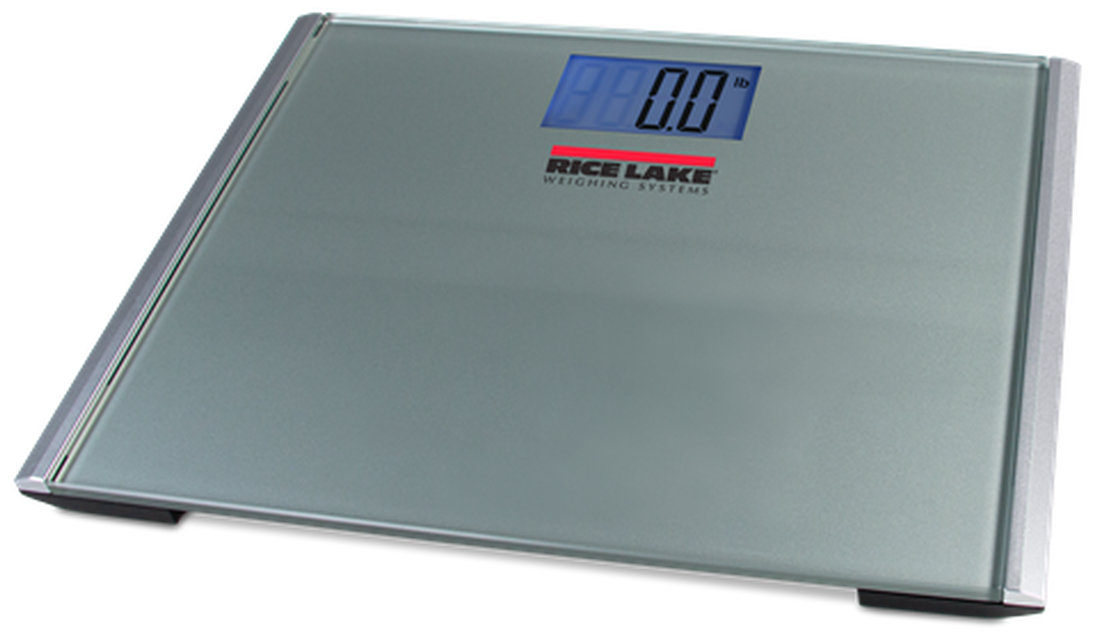 The Rice Lake DHH-10BT features a brightly lit LCD display and a clear tempered glass weighing surface that's designed to safely weigh up to 440 pounds. This long-lasting, battery-operated model will indicate to users when power is low, so you're never caught off guard.
The DDH-10BT's Bluetooth functionality is designed to work with the AccuroFit app but is also compatible with most other popular health and fitness apps. Once again, if you'd rather not splurge on Bluetooth functionality, the standard Rice Lake DHH-10 model is a great choice. This bundle even includes two scales, which makes it a great gift for your resolution buddy!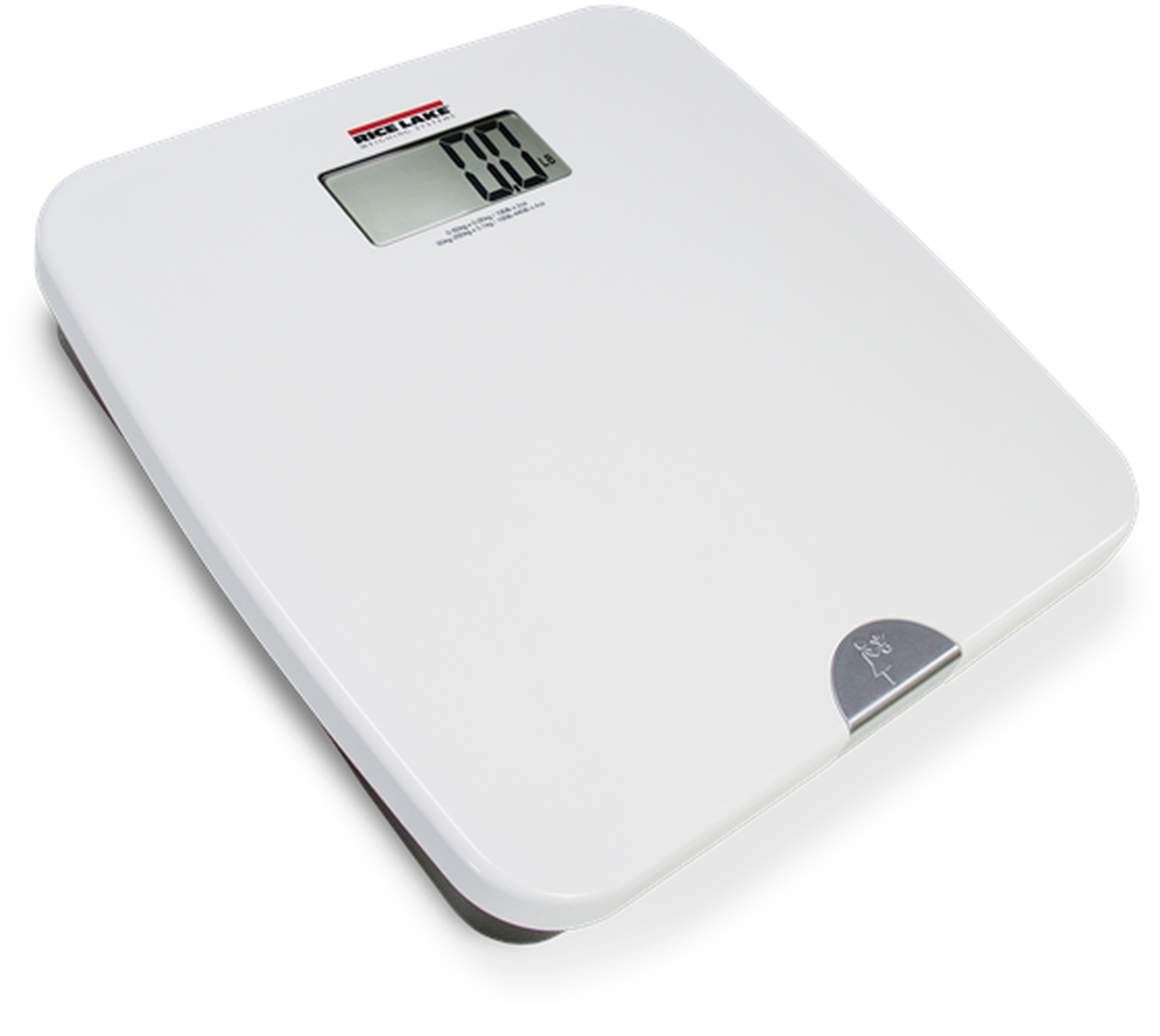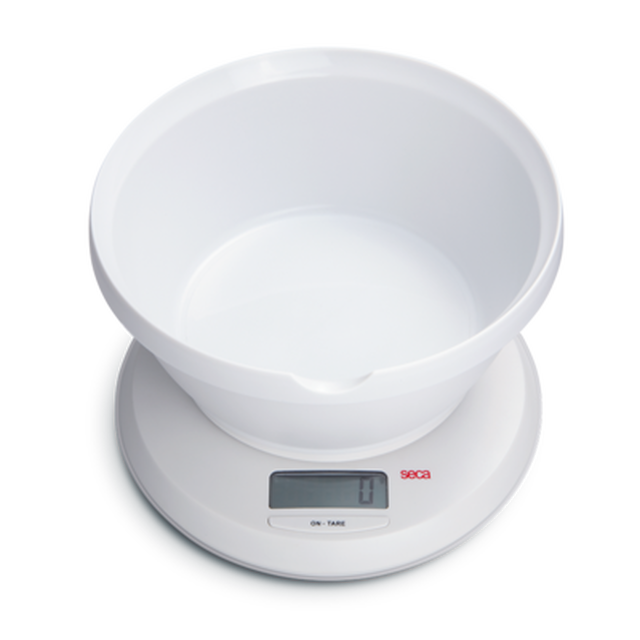 Okay, so admittedly this last entry isn't a "bathroom scale" per se, but considering all good diets begin in the kitchen, we'd be remiss not to include it on our list. The Seca 852 will make your meal prep and portion controlling a breeze with its simple, one-button design that allows you to repeatedly tare it to zero, regardless of how many ingredients are already in the bowl.
The best part is that its small, lightweight design won't take up too much precious countertop space. And when you're ready to store it, the food-safe and easy-to-clean bowl can be flipped over and securely attached as a lid.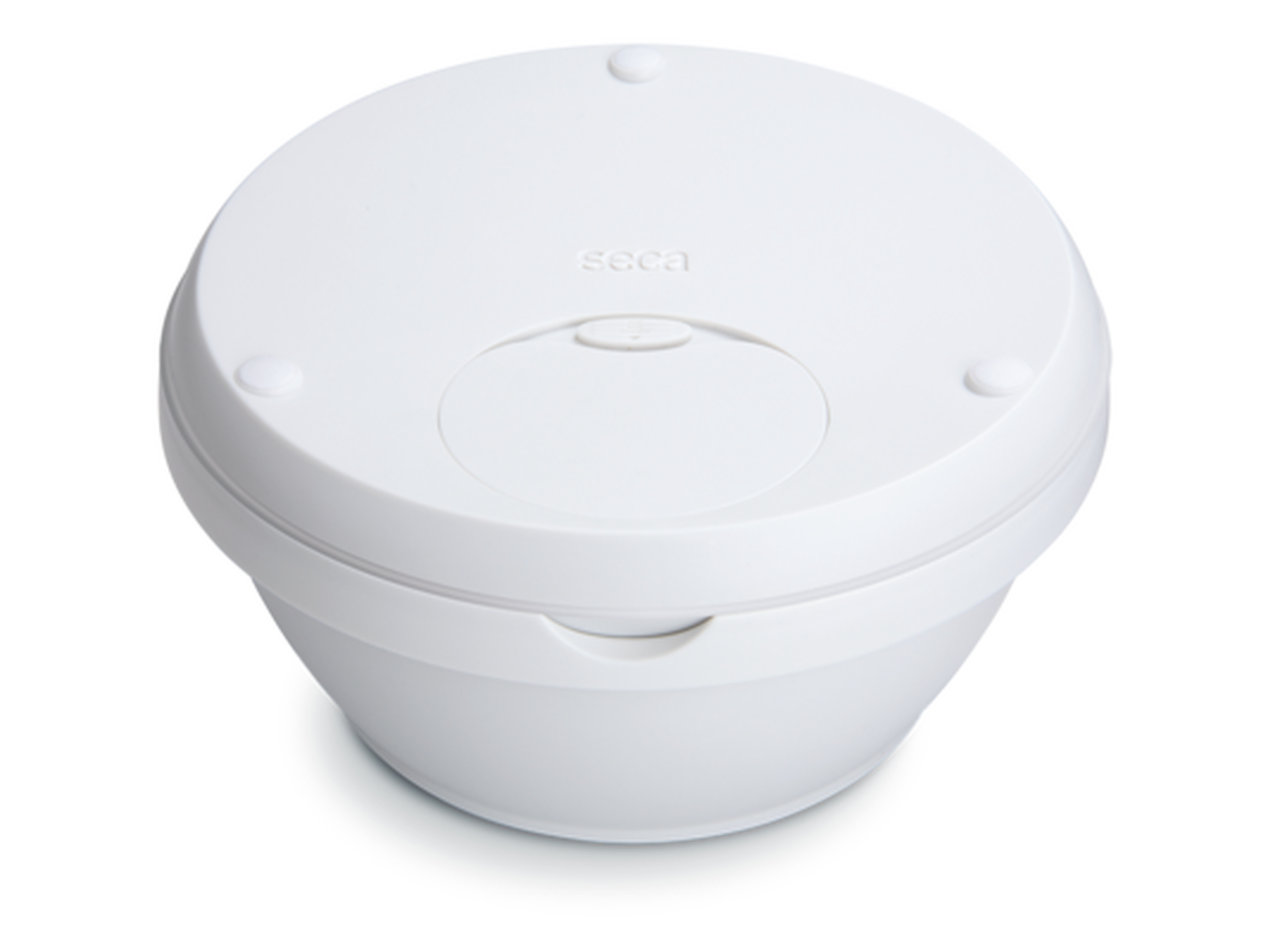 FIND YOUR IDEAL BATHROOM SCALE AT SCALES PLUS
No matter where you're at in your resolution journey, we have the perfect scale to help you keep at it all year long. Shop our full selection of home health scales or contact one of our friendly scale professionals and we'll work with you to find the best model for your unique fitness and weight-loss needs.