Recently, we were contacted by Andrea, the owner of an ethnic food restaurant in Columbus, OH. Despite over eight very successful years in business, the pandemic created a significant struggle for her operation.
Andrea was in the process of expanding her establishment to offer to-go food through a take-out window and needed a reliable food portioning scale to ensure that her business was functioning as profitably as it possibly could.
Andrea reached out to us and asked: "What's the best food portioning scale for a take-out restaurant?"
Fortunately, the team of trained technicians at Scales Plus has been asked this exact question a lot over the years. While the best food prep scales have many things in common—from durability and accuracy to weighing capacities and ease of cleanup—there are a select few that stand head and shoulders above the rest.
Here are six of our favorite restaurant and commercial kitchen food prep scales.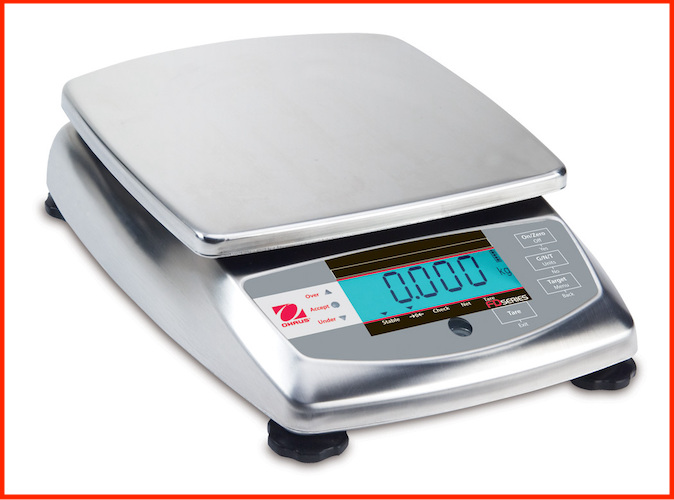 The OHAUS FD series of food prep scales offer cleanliness, durability, and flexibility—all in a budget-friendly package. Its all-stainless-steel construction saves foodservice professionals time by making for easier cleanup and increased longevity thanks to its resistance to corrosion and staining.
These OHAUS scales will greatly simplify your food preparation processes via multiple weighing modes, such as check weighing, percent weighing, and standard weighing. NTEP-certified models are also available for use in retail applications where food products are sold by weight and NTEP approval is a requirement.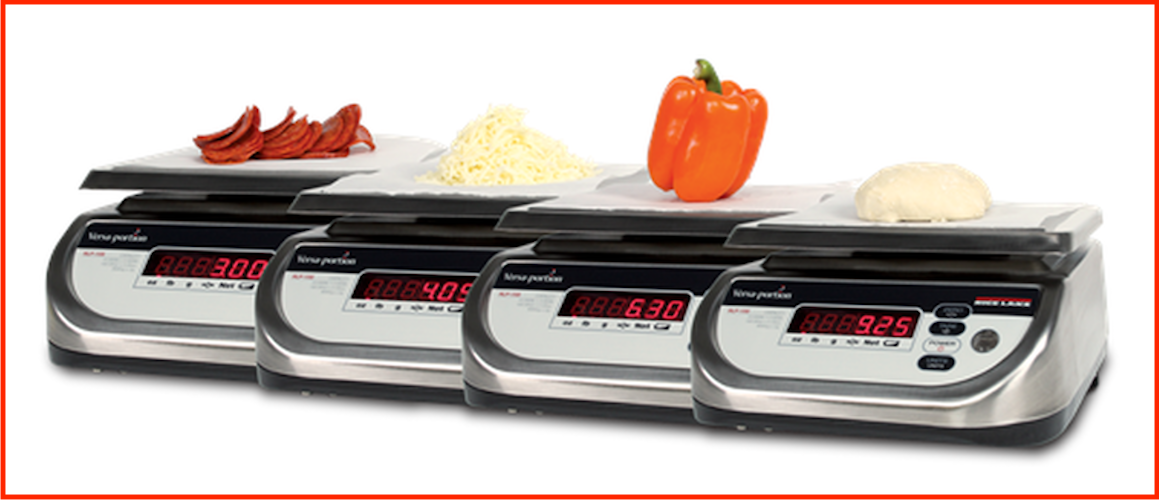 This portion-control scale from Rice Lake is incredibly well built and features a design that was developed with confined spaces in mind while still leaving plenty of room to operate effectively. The Versa-portion RLP series was engineered using a stainless-steel design that is perfect for quick cleanup and its IP68 rating makes contamination concerns a virtual non-issue.
The Rice Lake Versa-Portion features an LED display that is both bright and easy to read, even in low-light environments. The keypad's four-button design is simple to use, and a long, reliable battery life adds convenience and portability to what is already a great product.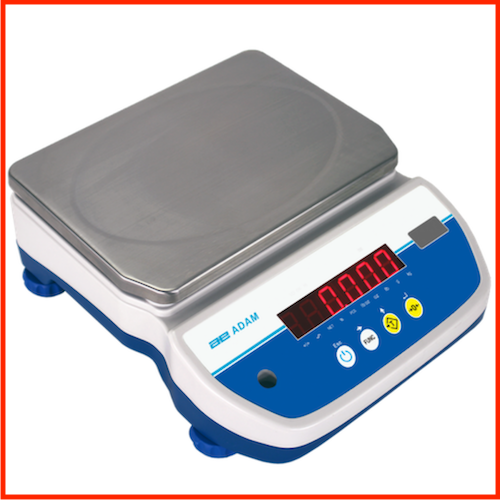 Adam Equipment's ABW AQUA series of washdown scales are designed to serve as a fantastic choice for food, industrial, and even agricultural manufacturing. With an IP67 rating, this scale will easily keep errant liquids and miscellaneous debris out of its internal parts, allowing smooth operation for years to come.
Its 4-button design makes these scales very easy to operate and requires little to no training before use. The best part is, these ABW AQUA scales come with both front and rear 20mm LED displays, meaning your weights can be viewed from both sides of the counter without having to turn the scale.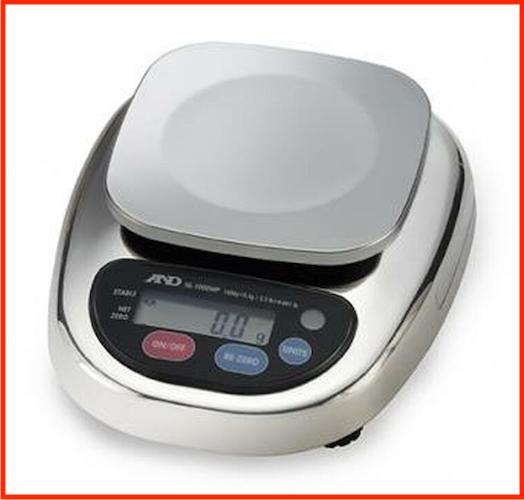 The A&D HL-WP series features a fully stainless-steel design, complete with an IP67 rating. This means that it is virtually dust-proof and can be put into service in almost any environment where food is being prepped and handled.
This series of scales can be powered by either batteries or A/C, offering an extra level of flexibility for environments where a power outlet isn't available or convenient. For legal-for-trade applications, make sure you purchase the NTEP-approved model.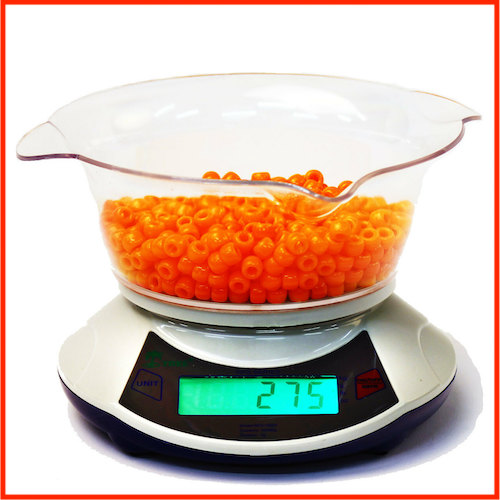 Okay, we couldn't help ourselves—we just had to include at least one home-use kitchen scale on the list! The Tree RKS10000 round kitchen scale offers an economical option that is not only easy to use but easy on the wallet too. It also includes a sturdy weighing bowl, further adding to the value of this product.
With a 10,000-gram (22 lbs.) capacity, the RKS is suitable for most home uses, such as baking, portion control, meal prepping, canning, and more. Accurate to within 1 gram, this scale can run on both A/C and battery power, making it one of the most versatile home kitchen scales on the market.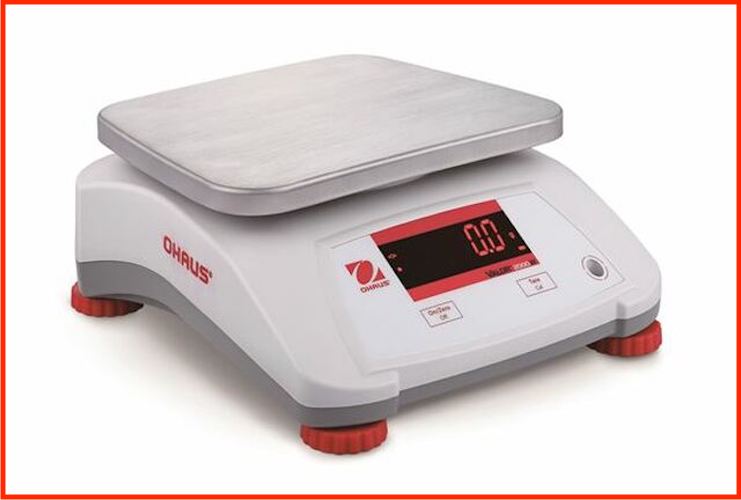 The OHAUS Valor Series of scales are some of the most well-rounded scales used in the restaurant and foodservice industry. Available in either a plastic housing or stainless-steel design, these durable scales feature a knife-proof display to protect against accidental nicks and scratches.
With large backlit displays on both the front and rear of the machine, these scales are great for retail applications and when two operators are required for increased efficiency. This line of easily portable scales comes in an array of different price points, ranging from economical to higher-end models to meet your needs and budget.
FIND THE BEST FOOD PREP SCALE FOR YOU AT SCALES PLUS
Do you have a specific question or need a scale recommendation like Andrea? Contact our scale experts today and we'll be happy to help!
In the meantime, make sure to browse our full lineup of industrial food scales, and don't forget that we offer free product support and application assistance from our trained technicians.