Posted by Greg J on Apr 18th 2022
If you're in the market for a new digital scale or looking to increase the efficiency of your weighing operation, you should really consider adding an external printer option. Scale printers can be incredibly useful for printing out labels or receipts for your customers, as well as providing a reliable hardcopy backup of your records.
Here are eight things to look for when shopping for a digital scale printer:
1. IS THE PRINTER COMPATIBLE WITH YOUR SCALE?
One of the most important things to consider when purchasing a scale printer is whether or not it is compatible with your digital scale. Make sure to check the specifications of both the printer and the scale to ensure that they will play nice together.
If you're unsure whether your scale will be compatible with a particular printer, you can contact the experts at Scales Plus. We will be happy to help you find the perfect printer for your needs.
2. WILL IT PRINT THE INFORMATION YOU NEED?
Before you choose a printer, it's important to identify the type of data and formatting you want to print. While pretty much any digital scale and printer combo can output weight and price, you may also want to print the product name, description, and barcode. Some scales even allow for full print customization—including multi-language printing—so it's important to double-check its capabilities.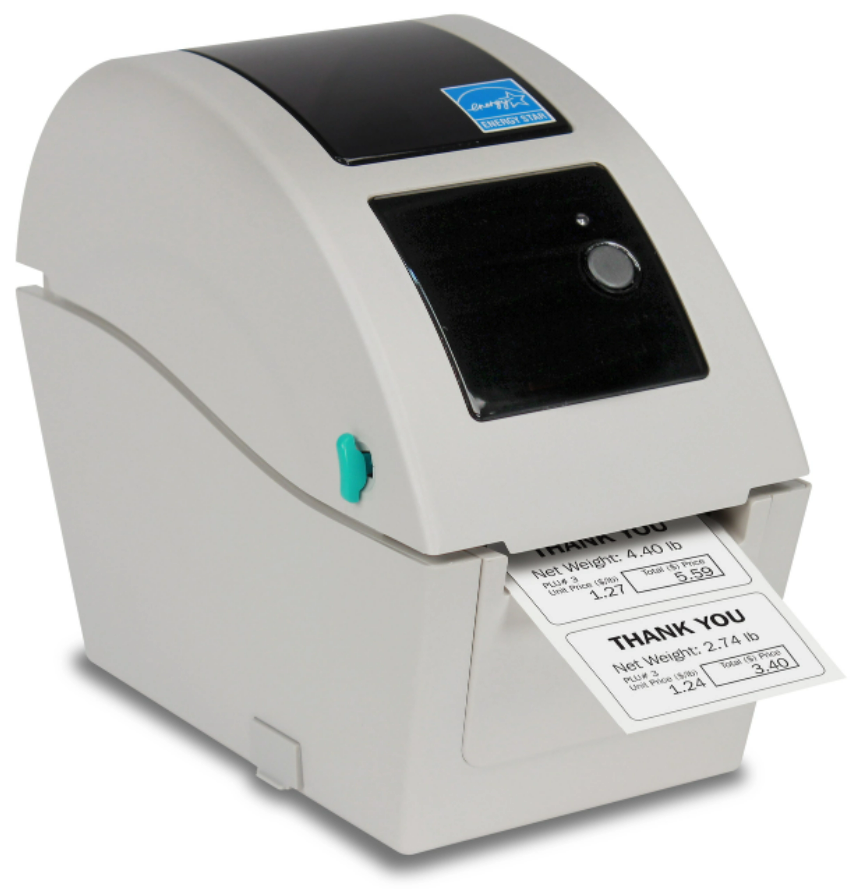 CARDINAL DETECTO P225 THERMAL LABEL PRINTER
3. DOES IT PRINT ON RECEIPT PAPER, LABEL STICKERS, OR BOTH?
Another important thing to consider is the type of material the printer uses. For example, if you plan on printing labels to attach to products, you'll want to make sure the printer is able to accommodate label stock. Conversely, if you're planning on printing receipts for customers, you'll want to make sure it can handle standard receipt paper.
4. IS THE PRINTER USB, RS-232, OR WIRELESS COMPATIBLE?
When setting up your digital scale and printer, you'll need to decide how you want to connect the two devices. The most common options are USB, RS-232 (serial), and wireless (Bluetooth or Wi-Fi). In most cases, it's best to choose the connection type that is supported by both your scale and printer.
It's also important to consider your weighing environment and the distance required between your printer and scale. USB connections can only travel 15 feet without the need for additional devices. RS-232 can provide up to 50 feet of cable. If the two devices need to be in a different room or floor, it's best to choose a printer that can connect to your wireless network.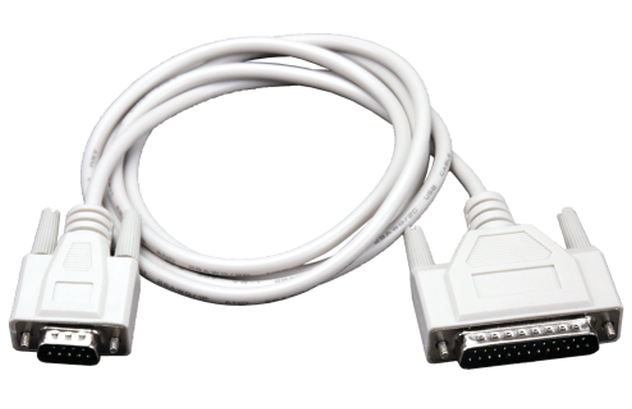 ADAM EQUIPMENT REPLACEMENT RS-232 CABLE
5. IS THE PRINTING SPEED FAST ENOUGH FOR YOUR NEEDS?
When shopping for a printer, you'll want to take into account the printing speed. This is particularly important if you plan on using the printer for high-volume operations. The print speed is typically measured in characters per second (CPS) or inches per second (IPS).
The printing speed will also be affected by the type of scale you're using. If you're using a retail scale with a built-in customer display, the customer will need to wait until the transaction is complete before the item can be printed—which can add significant time to your operation. Conversely, if you're using an industrial scale with an external printer, the items can be printed as they are being weighed—drastically reducing your overall processing time.
6. ARE THE REFILLS AFFORDABLE, EASY TO FIND, AND IN STOCK?
When choosing a digital scale printer, you should also consider the cost of replacement parts and consumables—such as paper rolls and printer ink ribbon. In some cases, the refills can be quite expensive—which can add significant costs to your operation over time. It's important to find a balance between the initial costs and long-term operating expenses.
If you're planning on using the printer frequently, you should make sure the refills are easy to find either online or at a physical store near you. If they're constantly out of stock, they may no longer be supported by the manufacturer, meaning you should consider looking for a suitable substitute.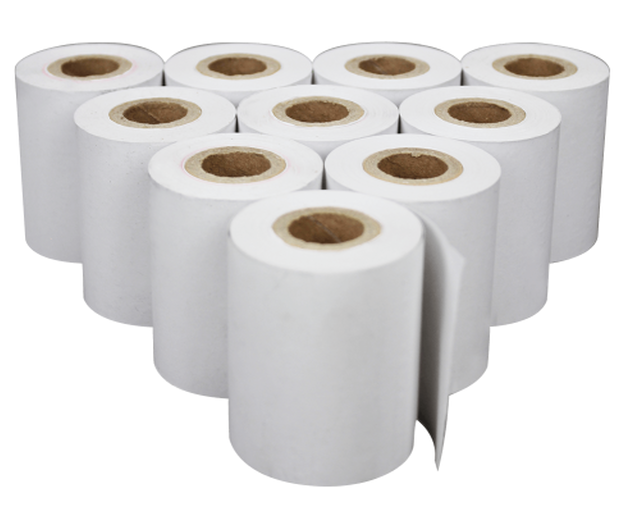 ATP THERMAL PRINTER PAPER, PACK OF 10
7. IS THE PRINTER DURABLE ENOUGH FOR YOUR WEIGHING ENVIRONMENT?
If you plan on using the printer in a high-volume or industrial setting, it's important to choose a model that is durable enough to handle the demands of your operation. In general, industrial printers are built to last longer and can withstand more wear and tear than their retail counterparts.
8. IS THE SCALE PRINTER BACKED BY A SOLID WARRANTY?
Finally, you should always consider the warranty when choosing a digital scale printer. In most cases, the warranty will cover defects in materials and workmanship—but not damage caused by normal wear and tear. If you're planning on using the printer in a demanding environment, we recommend choosing a model that comes with a more extensive warranty. This will help protect your investment should anything go wrong.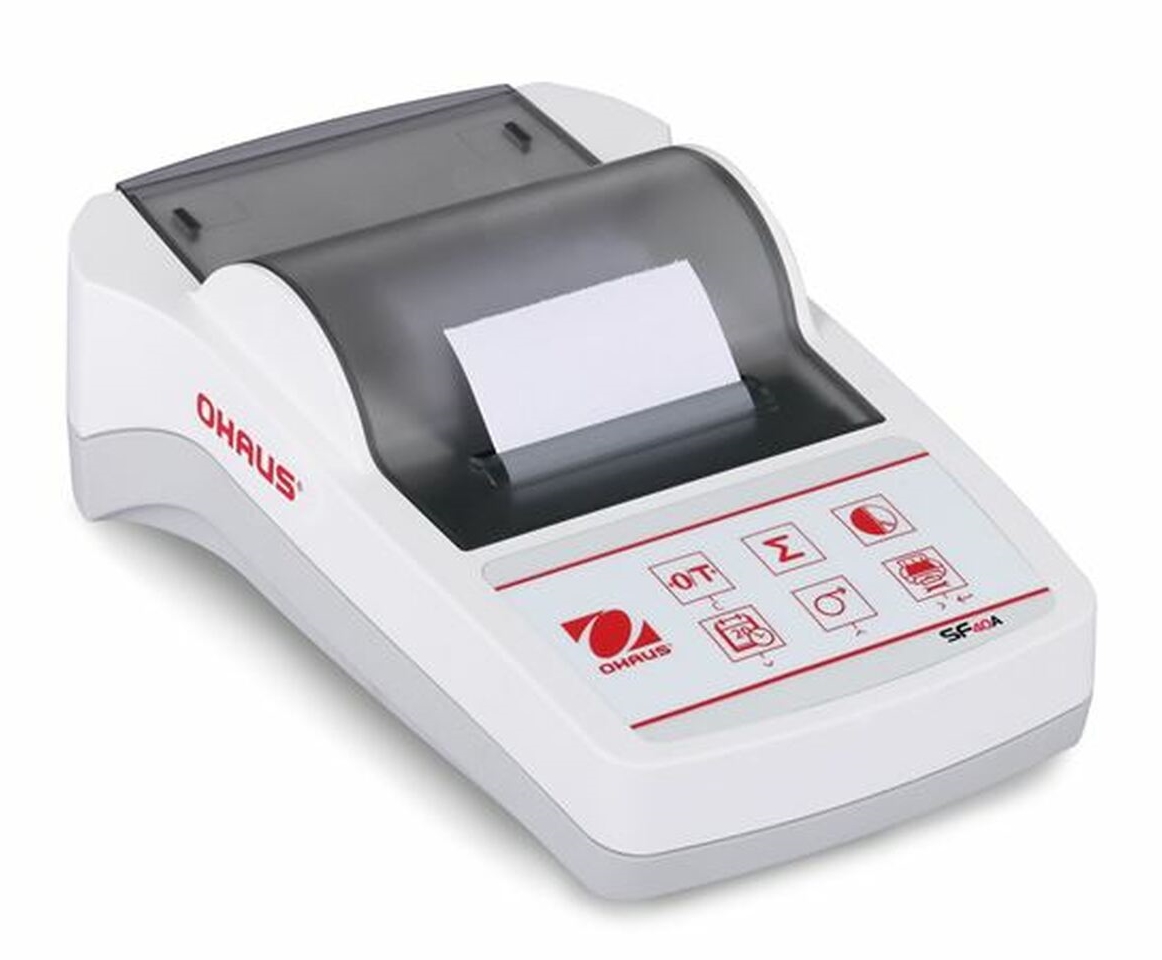 OHAUS SF40A PORTABLE DOT MATRIX PRINTER
SHOP THE BEST SELECTION OF SCALE PRINTERS AT SCALES PLUS
When choosing a digital scale printer, these are just some of the many important factors to consider. But, ultimately, the best printer for you will be the one that meets your specific needs.
Shop our industry-best selection of scale printers and printer accessories from OHAUS, Rice Lake, Adam Equipment, and more. As always, if you're unsure which printer or scale is right for your business, please reach out to one of our experts and we'll do our best to provide you with the help you need.