Posted by Greg J. on Oct 29th 2021
Do you have questions about your industrial scale or laboratory balance? If so, you've come to the right place!
Before you start scrolling, if you're looking for a scale-related definition—such as calibration, dynamic weighing, ISO, or hysteresis—please see our scale glossary for the terms you need to know.
IS IT BAD TO LEAVE WEIGHT ON A SCALE?
Assuming you have a good quality scale, there should be no issue with leaving an object or two on the weighing plate while it is turned off. If the item is particularly heavy or near the capacity of your scale, however, you should consider removing it after weighing. Of course, always consult the manufacturer's warranty information first before doing so.
WHAT HAPPENS TO A SCALE WHEN IT'S OVERLOADED?
A scale will often go into an error code once the rated capacity is met. This is to notify the operator that the standard capacity has been reached and the item being weighed needs to be removed immediately.
Overloading your scale can cause irreparable damage to the internal load cell and may result in the repair or replacement of the load cells. View our overloaded scale post to learn the signs of a damaged load cell and what to do next.
WHAT ARE LOAD CELLS?
A load cell, also known as a force transducer, is a small, mostly metal object that scales use to determine the weight of an object. If a scale were a human body, then the load cells would be most like sensory neurons. They're triggered by physical inputs from the environment (i.e., the force of the object being measured) and then convert that input into a message to send off to the brain for interpretation and response.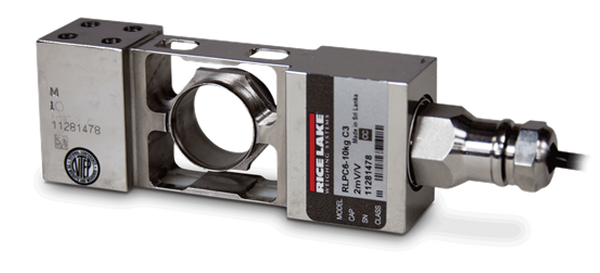 Check out our full load cell guide to learn more about how they work, where they're located, and much more.
SHOULD SCALES BE KEPT FLAT?
Unless otherwise noted, most industrial scales can be safely stored on their side when not in use. Just be sure that you properly calibrate and level your scale before use.
DO I NEED A LEGAL-FOR-TRADE SCALE?
NTEP-approved scales should be used in all legal-for-trade applications and are typically designated in the product description and on the scale's serial plate. If you work in any of the following areas, you should consider purchasing an NTEP-certified scale:
Delis
Farmers markets
Dispensaries
Shipping/receiving centers
Propane filling stations
Scrap metal recycling centers
A legal-for-trade scale must meet all specifications, tolerances, and other requirements listed in the National Institute of Standards and Technology (NIST) Handbook 44 and be approved by the National Type Evaluation Program (NTEP) to learn more.
WHAT IS THE DIFFERENCE BETWEEN ZERO AND TARE?
A zero key is used when there is no load applied to the pan. This set point is generally set when the scale is calibrated and should be the true zero of the scale. The zero key should only be used when no load is applied. Simply put, the zero key should be used for any small adjustments that need to be made.
Using the tare key sets the display to zero when a separate container is being used to hold whatever substance is being weighed. You aren't going to want the weight of the container to skew the measurement, so you use the tare key to change the zero setpoint to include the weight of the container.
Read our zero vs. tare blog or check out the video below to learn more.
WHAT ARE THE D AND E VALUES OF AN NTEP SCALE?
The d value of a scale represents its standard division size. The e value of a scale represents the legal-for-trade verification division or certified readability. Check out our full post for a more in-depth breakdown of how each value is determined and how they can help you find the right scale for your application.
DO NEW SCALES COME CALIBRATED?
The short answer is yes. Many manufacturers will perform what's called a 'factory calibration' as part of their quality control process. At some point before final packaging, quality technicians will perform a calibration to ensure the scale is within tolerance and functioning properly.
Whether or not it was calibrated at the factory or by a third party, a scale can lose calibration while in transit. So, as a general rule of thumb, we tell every customer that asks this question that they should ALWAYS calibrate their new scale upon initial setup. Learn more about factory calibration and documentation.
HOW DO I CALIBRATE MY SCALE?
While all scale calibration procedures are similar, the answer to this question varies since each scale is unique. In order to properly perform the calibration process for your scale, please read our scale calibration guide.
WHAT IS THE DIFFERENCE BETWEEN INTERNAL AND EXTERNAL CALIBRATION?
Internal calibration means that the scale or balance has a mechanism built in that can perform its own calibration. This mechanism is usually a motorized mechanical unit that has an integrated reference weight. Using the menu or automatic settings, the weight is moved onto the load cell and the balance performs its own verification.
External calibration is the method of calibrating a scale or balance manually. This means that the operator must use calibration weights to verify the instrument. To do so, calibration weights of known values are used to check the scale. If the display matches up to the weight being used, the calibration is verified. If it is out of tolerance, the scale will need to be calibrated.
To learn more, read our internal vs. external calibration post.
WHAT ARE CALIBRATION WEIGHT CLASSES?
Most people know how much weight they need, but many have no idea what class of weight they need or that classes even exist. Calibration weights have a class assigned based on their accuracy or tolerance.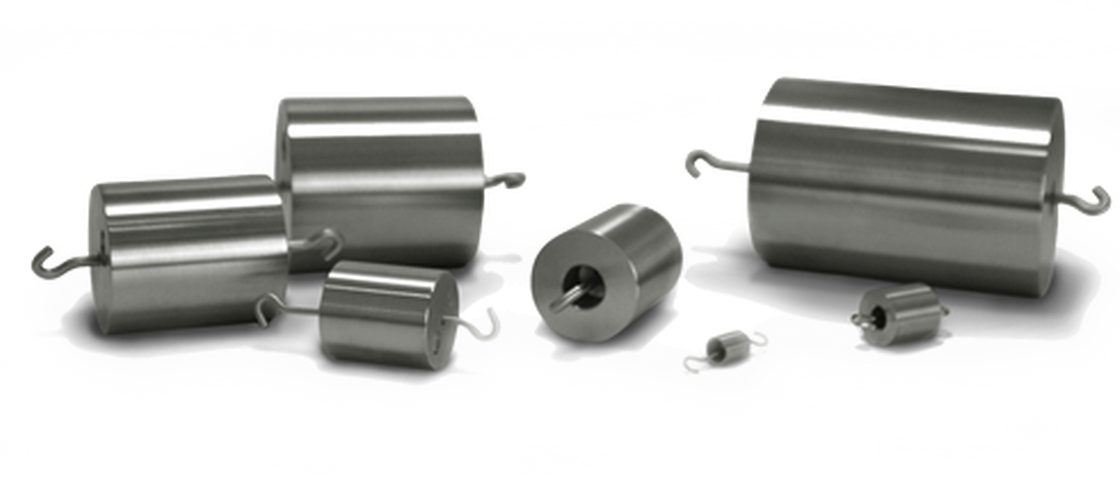 There are governing bodies that determine classes including ASTM, NIST, and OIML and each has different requirements. Read our full calibration weight guide to explore ASTM and NIST classes and learn which one is right for the calibration of your scale.
HOW DO I DEVELOP A CALIBRATION PROCEDURE?
Some of the main components that a scale calibration SOP (Standard Operating Procedure) should address is:
Allowable tolerances
Calibration intervals
Management of calibration records
Who can perform the calibrations?
Asset management
How to handle an out of tolerance condition
Read our scale calibration procedure guide to go into further detail for each step.
WHAT IS THE DIFFERENCE BETWEEN A TRACEABLE CALIBRATION AND A PLACE-IN-SERVICE TEST?
Most notably, a state-certified technician must calibrate and seal NTEP scales used in legal-for-trade scenarios. In most cases, the scale must be onsite and connected to all peripherals before completing a place-in-service test. Once completed, a seller can legally use the scale for direct sales.
A traceable calibration report provides the end-user with a verification that the scale works to the manufacturer's specifications. The traceable calibration report is used as a quality check and for internal and external audits only and does not authorize the end-user to use the scale for direct sales.
Read our related blog post for more information.
WHAT IS A MOISTURE ANALYZER?
A moisture analyzer—sometimes also referred to as a moisture balance—is a special type of scale used for quality control across many industries, ranging from food and chemicals to plastics and pharmaceuticals. As the name suggests, a moisture analyzer is used to determine the moisture content in certain samples by recording the total weight loss after a heating/drying stage.