Posted by Greg J. on Sep 19th 2022
The postal service is a vital part of our country's infrastructure and having the right shipping scale is critical for any business that relies on mail delivery. But with so many postal scales on the market today, choosing the right one for your operation can be a daunting task.
To help you make the best decision for your business, we've compiled a list of the five best shipping and postal scales for 2022 and beyond. To ensure these picks are applicable to the widest net of businesses, we've included a mix of top-selling scales, economy models, and postal scales in a variety of dimensions to accommodate parcels of all shapes and sizes.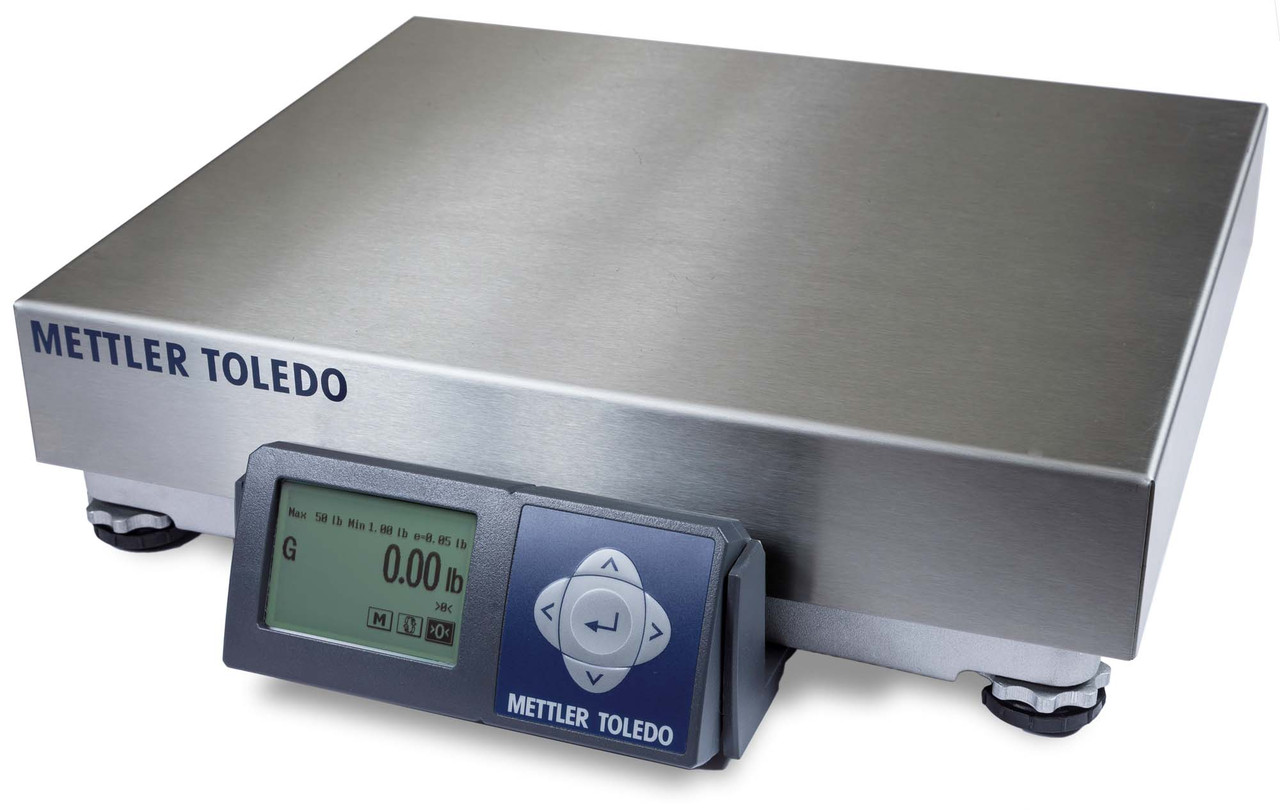 Mettler Toledo BC60 Series BCA-222-60U-1101-110 Shipping Bench Scale, 150 lb. x 0.05 lb., NTEP
The Mettler Toledo BC series is the newest line of shipping bench scales from Mettler Toledo. The BC60s offer the same dependable performance as previous generations of Mettler Toledo scales while adding a whole host of improved features.
Some of these features include:
An updated interface that includes a soft-touch navigational keypad to quickly enact a variety of everyday shipping tasks, making weighing much more accessible and efficient.
A newly designed menu that makes it simpler than ever to enter and exit, allowing for easier navigation through always-visible tabs.
Full descriptions of your current parameters in the display, as well as any available options when highlighted.
Out-of-the-box connectivity to UPS WorldShip, FedEx Ship Manager, DHL EasyShip, and many other popular shipping platforms.
This BCA-222-60U-1101-110 model has a max capacity of 150 lbs., is NTEP Class III certified, and currently retails for a discounted price of $548.00 in the Scales Plus store.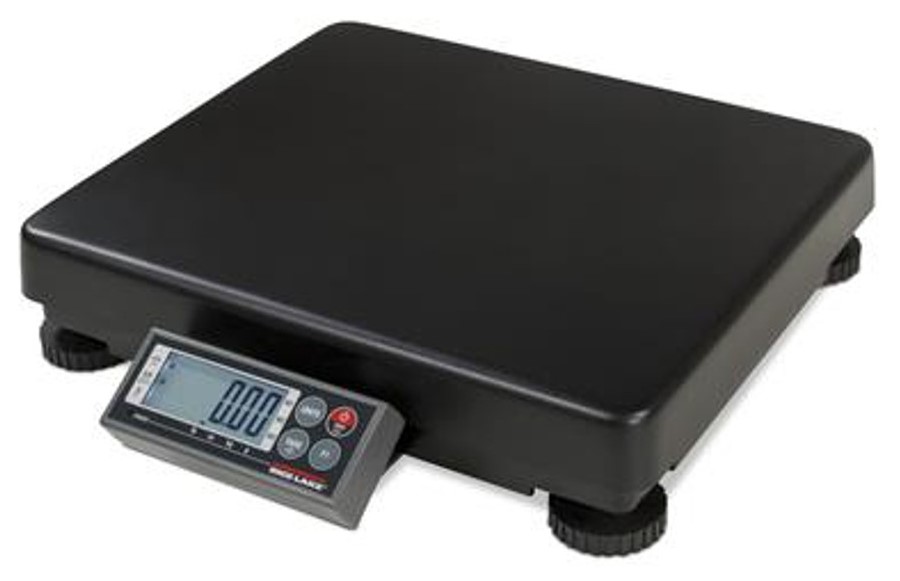 The ability to quickly tare containers, zero, and change units of measure.
A scratch-resistant, tempered glass 4-button keypad for added durability, waterproof use, and protection from everyday dust and oil.
The convenience and portability of operating on AC, USB HID Interface, or four AA batteries with 50+ hours of continuous use.
A standard front-mounted display with both an optional column mount and a secondary remote display.
This BenchPro BP 1214-75S model has a standard 12 x 14 in. plastic weight platter, a 150 lb. capacity, and currently retails for the low price of $485.00 in the Scales Plus store.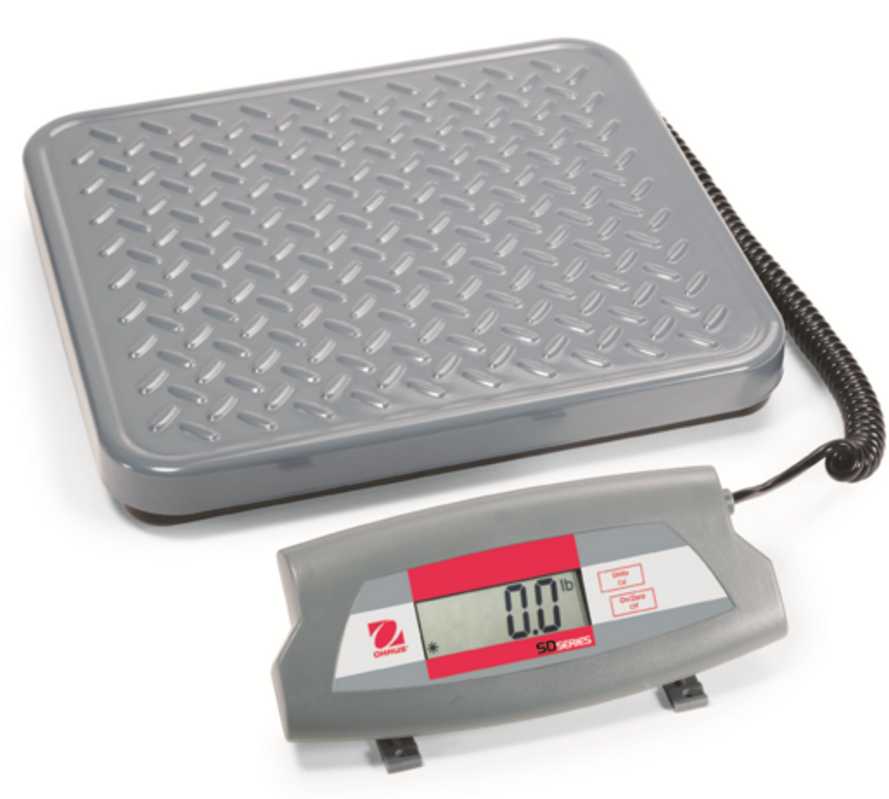 SD Series shipping scales from OHAUS are cost-effective alternatives for a variety of weighing applications, including shipping and receiving departments, warehousing facilities, and busy mail rooms. If you need an accessible and affordable weighing solution for everyday use, the SD35 mail scale is the perfect choice for your business.
The OHAUS SD35 features:
Durable treaded and non-treaded platforms with a painted steel finish.
A versatile remote indicator with up to 108 in. extension and two tactile function keys.
360-hour battery operation and flexible table/wall mounting capabilities.
A built-in mode for the dynamic weighing of unstable objects.
The SD35 model comes with a 12.4 x 11 in. pan, capacity of up to 77 lbs., and a shockingly low price tag of $182.70 in the Scales Plus store.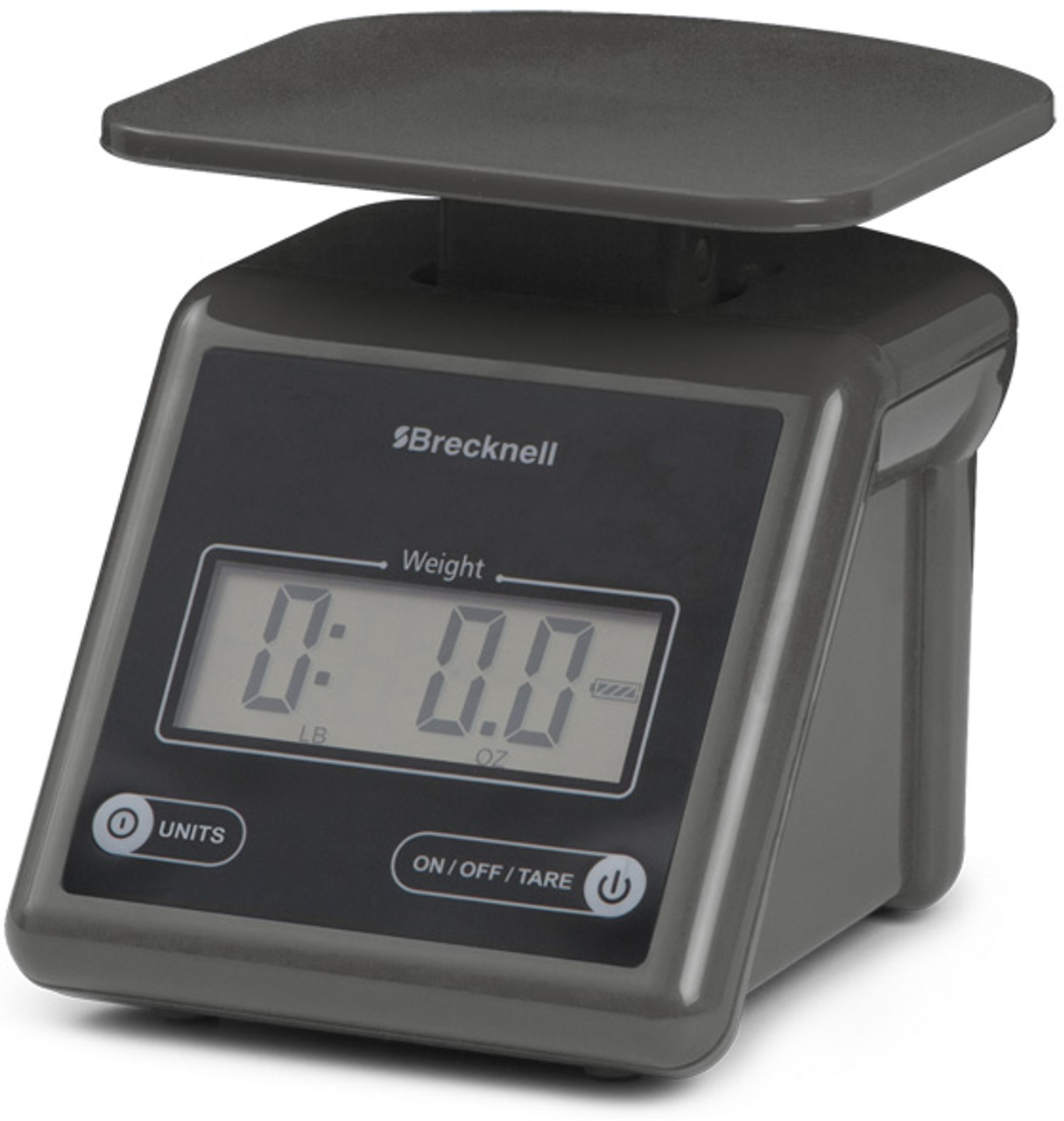 The Brecknell PS7 digital postal scale is ideal for weighing letters and small parcels either at home or in the workplace. This scale boasts ± 0.1% accuracy, meaning you'll be able to get measurements in grams, pounds, and pound-ounces down to the last detail.
The PS7 includes the following features:
A simple, 2-button operation with On/Off/Tare and Units keys.
ABS plastic construction for easy cleaning and maintenance.
Battery operation (2x AAA batteries) with a low battery indicator.
30-second auto shutoff for all-day performance.
This Brecknell PS7 model is feather-light at only 2 lbs.—yet can safely weigh objects up to 7.24 lbs.—and is currently available for only $45.00 in the Scales Plus store.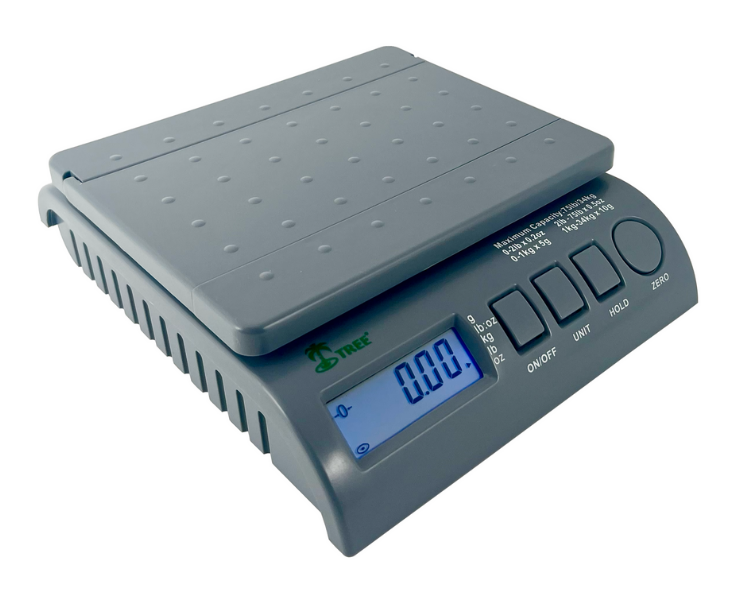 Tree SPS 35 Small Dual Range Postal Scale, 35 lb. x 0.2 oz.
Are you looking for an affordable option for weighing and verifying letters and small packages up to 35 pounds? If so, Tree's SPS line of small mail scales is exactly what your operation needs!
The SPS 35 comes jam-packed with:
Dual range capacity with a readability of 0.1 oz from 0-2 lbs., and 0.2 oz. from 2-35 lbs.
An auto-off function on both the scale and the LCD display to maximize the battery life and ensure it's ready for weighing mail when you need it.
The ability to effortlessly switch between grams, kilograms, pounds, ounces, and pound-ounces.
A low-profile and compact size, allowing it to easily fit in any size office or shipping department.
Measuring in at only 10.5 x 8.5 x 2.8 inches, the only thing smaller than the Tree SPS 35 postal scale is its price tag—available now in the Scales Plus store for only $27.00!
DON'T SEE THE SHIPPING OR POSTAL SCALE YOU NEED?
There you have it—our top five shipping and postal scales of the year! No matter what your weighing needs are, we're confident that one of these mail scales will suit your requirements perfectly.
But, on the off chance you'd like to keep looking, we have a HUGE selection of shipping and postal scales for you to consider. So what are you waiting for? Get started on finding the perfect scale for your business today!
Feeling overwhelmed with the number of options available? Contact Scales Plus today and our team of experts will be happy to help you find the perfect weighing solution.